CCC's Annual Meeting was held on May 21 following the regular worship service and Pot Luck luncheon.
Documents
Click here for CCC's Proposed Constitution, May 2017.  Note the 4 proposed changes in blue, all approved by the membership.


As of April 20, 2017 – Click the following links:
Profit & Loss – Two Year Comparison
Elder Nominations (all confirmed)
Michael hails from Oslo, Norway, but has spent the last 35 years in South East Asia. He is blessed to come from a heritage of faith, with both Grandparents and parents serving as missionaries, he grew up on the mission field, and after completing his studies, continues to serve the Lord through the ministry that he works with, iCare Thailand. He came to know the Lord as his Lord and Savior at age 8, and continues to delight in seeing the Lord work first hand as he serves him here in Thailand. happily married to beautiful Marie-Claire, blessed with 4 children, Anthony-9, Lisa -6 Elinor -4, and Natalie, 1. He has a passion for God's word, and studying and equipping others in his Word, and is also passionate about reaching Thailand for Christ, and is humbled to be able to serve Him through CCC for the past 2 years as elder.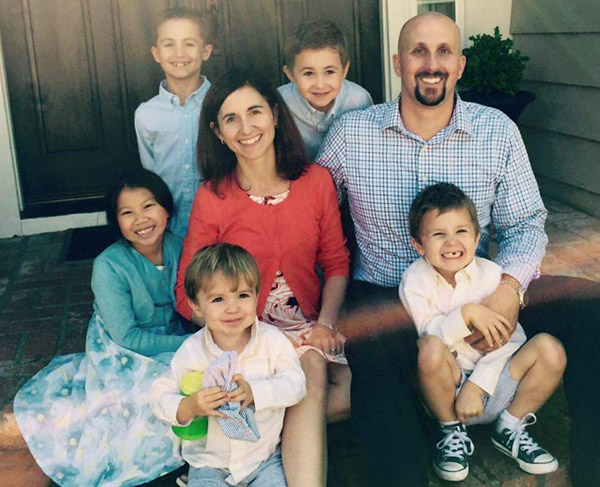 Jake came to know Jesus as his Lord and Savior when he was 19 years old as a student at Messiah College.  He has been blessed to be discipled throughout his Christian walk by faithful men of God who impressed on him the need to really know God's Word. He has a passion for guarding Biblical doctrine and for the church being rooted and grounded in the Scriptures.  Jake and his family came to Bangkok in July 2016 and he currently serves as a Life Group leader. He is humbled by and very excited about the opportunity to serve the body of CCC as an elder. He and his wife, Jennifer, have been married for 13 years and have been blessed with 5 children: Grace, Samuel, Jack, Gunnar and Brandt.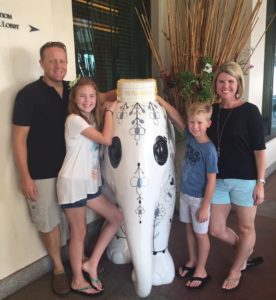 Tim is originally from Texas, USA, and grew up in a Christian home.  He was baptized on Easter Sunday at age eight, but struggled with his faith until he truly began following Christ as a young adult.  Tim's passions are teaching, discipleship, and developing Christian leaders, and in the past he has served various churches as a trustee, Sunday school teacher, and community group leader.  Tim married his wife, Monica, in 2001 and they have two awesome kids.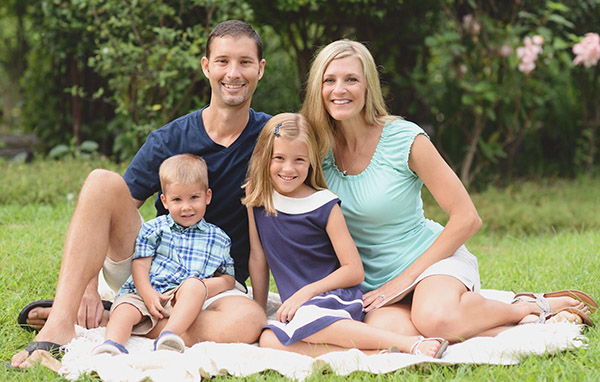 Jason Wiles came to accept Jesus Christ in 1999 while studying in graduate school with his soon to be wife. Her and her families devotion to the Lord led Jason to hear the Gospel message, God's promises and what would fill the void he'd been seeking. God has since taken him on a journey of providence that has included surviving two cancers and a lot of spiritual growth along the way. Jason previously served as a deacon and enjoys serving in other ministries at the church.
Jason's married to Megan and they have two children. He loves to spend time with them traveling, creating experiences and memories. He loves being outdoors fishing, hunting and hiking, enjoying what God has created for his glory. Jason's also become an avid cyclist since moving to Thailand and cherishes the fellowship riding with other church members.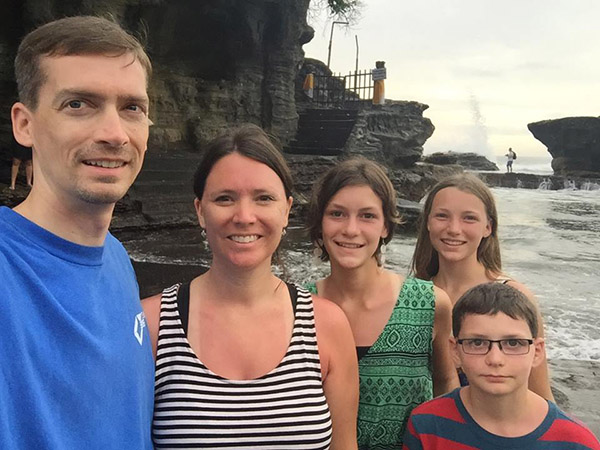 Kirk Williams comes from a loving Christian home, which includes parents that continue to serve God diligently. Kirk became a follower of Christ at the age of seven and was baptized at age eight.  While at university, he faced personal struggles, learned the value of truly studying God's word, and had his faith graciously refined by the Lord.  In other churches Kirk has served in Sunday School teacher roles, as Life Group leadership, and as a Deacon. Currently he is humbled to serve as an Elder at CCC.  Kirk has three vivacious children, and is married to Rosie.
Deacon Nominations (all confirmed)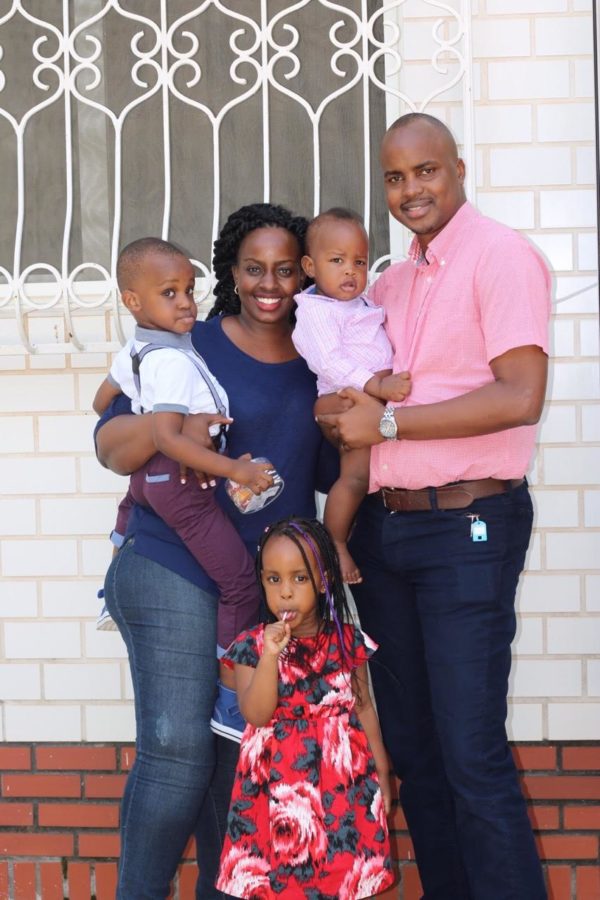 Peter Busulwa committed his life to Christ in the age of sixteen.  After making his commitment, he found encouragement in a church youth group  who were determined to walk together spreading the message of Love of Jesus.  He would later rise to serve on the leadership board of Liberty Christian Fellowship London. He is an entrepreneur and business consultant in the areas of International Trade, Real Estate Development and Ecommerce. He and his wife Laura are blessed with 3 children.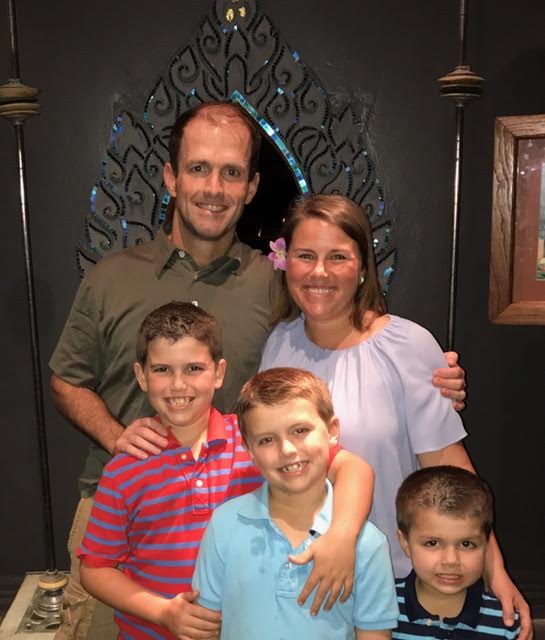 After being raised in a Catholic home, Mark took ownership of his relationship with Jesus and was baptized as an adult.  He loves Jesus and is constantly humbled and in awe of both the power and grace of God he sees in his life.  He is a strong believer in prayer with a purpose to glorify God.  Mark currently serves as a greeter and is excited to serve at CCC as a Deacon.
He has previously served at other churches on the finance committee, teaching
Sunday
School, and leading a small group.  He has 3 awesome sons — Jacob, Isaac and Caleb — and is happily married to his wife Jackie.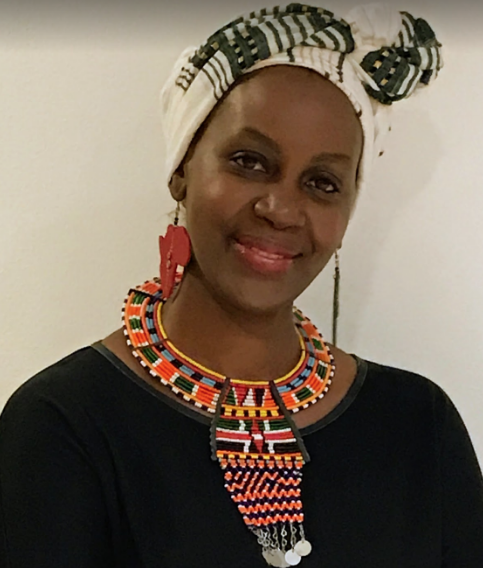 Born and raised in Kenya, Lucy grew up going to church but not understanding what it meant to follow Christ. In 2001 she received the gift of salvation through conviction by the Holy Spirit during a church service. She has since dedicated her life to seeking and growing her relationship with Christ. Prior to moving to Bangkok, Lucy, alongside her husband, served in various capacities in her previous church in Nairobi (Life Spring Chapel) which included leading a life group, serving in Youth and Women's Ministries as well as Hospitality – an area that Lucy continues to enjoy serving here at CCC. Lucy served as a deacon at CCC in 2016/2017 and is delighted to continue serving in this role. She is married to William Mundia Kaiya and is a mother of 3 boys (Michael, Amani, Mshindi).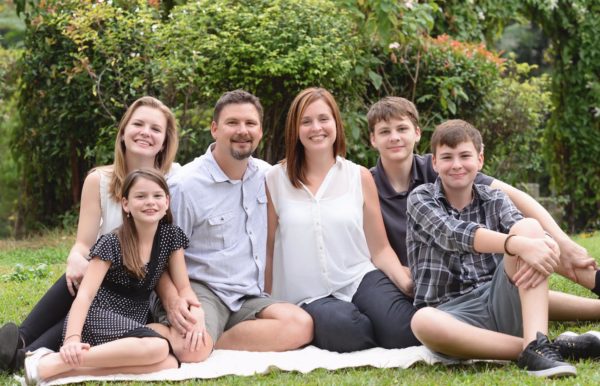 Amy Szydlowski became a follower of Christ at the age of six and was baptized at age nine. She has heritage of godly influences from parents to siblings to in-laws to teachers. She has been married for 21 years to (the incomparable) Mitch and has four children who span ES, MS, HS and college. It has been her joy to see God graciously work in her life to grow spiritually through marriage, mothering and moving, among many other things. She has greatly benefited from leading in the women's Bible study at CCC, Encouraging Women, and continues to look forward to all that God will open to her through the study of His Word. She brings church administration and musical experience as well as general knowledge gained from serving in multiple ministries over the years.
Livonia Winkles was raised in a Christian home from birth.  She personally accepted Christ as her Lord and Savior at the age of 14.  Throughout her personal and professional stages of maturity, she has strived to be a fearless woman of faith regardless of the obstacles that came along the way.  As a devoted wife and mother, she continues to use Proverbs 31:10 "a wife of noble character" as her guide.  Previous to relocating to Thailand with her husband Roger, she worked in public accounting.    She currently maintains her professional license as an IRS Enrolled Agent and continues to serve on various projects for clients in Arizona.  With over 25 years of experience, she currently serves as CCC Treasurer, volunteering skills from a variety of specialties that include corporate, not-for-profit accounting and compliance.
Also confirmed, Peter Busulwa